Site Of the Moment:
Get The Crown Royal 100 Top List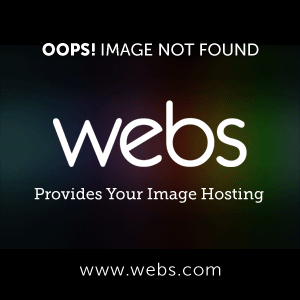 Visit Our Perfect Baby PPC, Twice the Blessings PPC & Ms. Beauiful Mom PPC along with many other Incredible Sites and Stores. Your Journey awaits you at Get the Crown Royal 100!
Rank
Site
In
Out
21

knitting,croche,silk ribbon embroidery,shawl,pullo



0
0

knitting,croche,helth,silk ribbon,embroidery,child,craft,craftzine,orgu,dantel,ruban,kazak,pullover,shawl,pillow,decoration
22

Bead Creations Internatioanal



0
0

Mothers Bracelets, Grandma Bracelets, Childrens and Baby Bracelets, Childrens ID and Medical Bracelets, Deployment Bracelets, Breast Cancer Awareness Bracelets, Necklaces, Earrings, Mother and Daughter Bracelets, Christmas and Valentines Bracelets.
23

Ephite



0
0

Full service web design studio.
24

Decorative Antiques - Decorative Antique Furniture



0
0
Offering decorative antique furniture, antique painted furniture and english furniture which mainly includes antique rocking horses, antique chairs, antique sofas, antique daybeds, antique chest of drawers, antique coffers, antique cupboards, antique dres
25

kaz's christmas corner



0
0
christmas ornaments hallmark ornaments
26

MangelsDesigns, DIGITAL SCRAPBOOKING ART



0
0
27

SoapWorld



0
0

Soap chat,entertainment,ad free board.
28

Embroidery Treasures



0
0

Fabric lovers, quilters and seamstresses can gain new ideas, helpful techniques and fun projects relating to sewing, quilting and machine embroidery!
29

Pixies and Pirates



0
0

Pixies and Pirates offer a wide range of the highest quality fashions including "Designer Kidz" and sell funky accessories for babies & children at affordable prices and bring them all to you online and via party plan in Brisbane.
30

mjkindred.com



0
0
Hand-crocheted one-of-a-kind art to wear articles
for children, pets and women.
31

The Charm Barn



0
0
At the Charm Barn, we carry a large assortment of charm embellishments for any craft project!
32

My Colorful Treasures Website & Graphic Design



0
0
We offer Elegant, Posh, Savvy, & Chic one-of-a-kind affordable custom website, blog,
top 100, & graphic designs that will make everyone say "WOW!" Check us out!
33

three little trees boutique childrens wear



0
0

Chic Designer girls and babies wear. Three little trees design beautifully classic designs that have a soft spot for the environment. Our range includes everything from baby shoes, bibs, nappy pants, T-Shirts and singlets to stunning dresses and skirts fo
34

J.Rett Graphics



0
0
Graphics for business use, crafts, scrapbooking and more. Includes everyday, baby, football, cheer, baseball, graduation, wedding, Christmas, Halloween, Beach, For her, For him and much more. Decorated text, paper dolls and more.

35

Girly Glam Boutique



0
0
A chic upscale children's boutique!
36

Dee's Deesignz



0
0

Offer Sig Tags, IM Stats, Tubes, Outlines, and much more.
37


0
0


38

Asanea Gifts



0
0
ONE-STOP GIFTS TO LOVE SHOP. From aluminum briefcase style business card holders to genuine four leaf clover collectible gifts, to real insect taxidermy pendants, to origami paper, to 3D embellishments, to the latest hot toys for kids, we hope you will fi
39

Haley's Heavenly Scents



0
0

Highly scented soy candles, grubby candles, votives, dessert candles, awareness candles, wickless tins, smelly jelly, and wreaths.

40

Baby U R Precious



0
0
Posh Apparel and Plush Organic Baby Essentials! Hip and trendy rhinestone and nail head apparel for mom and baby. We specialize in organic bamboo velour hooded towels, bibs and burp cloths!
Powered By GoTop100.com